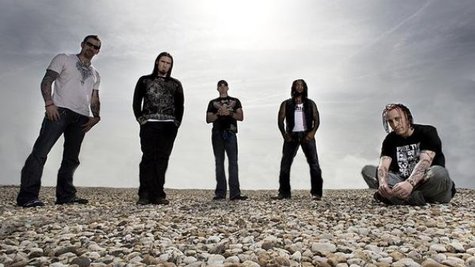 Sevendust wants you to help fund their next project: an acoustic album. The band has established an account on PledgeMusic.com , where people can pledge money for creative projects, to raise money to record the album and promote it.
"We're very excited about the new Sevendust acoustic record," declares guitarist Clint Lowery . "This type of direct-to-fan project is a perfect fit for us and it will allow a very personal connection between the band and its supporters. We can't wait to get to work on this record and have the fans join us in this unique process."
While the guys haven't revealed the total funds they're looking to raise, the band has already achieved around 97 percent of their goal in the first four days of the campaign. The initiative offers a variety of incentives -- depending how much you donate, you could receive a autographed copy of the acoustic album, a handwritten lyric sheet, a phone call/FaceTime chat with the entire band, or an autographed PRS acoustic guitar.
Portions of the proceeds from the fundraiser will be donated to St. Jude's Children's Research Hospital, which works to find cures for children with cancer and other catastrophic diseases.
Copyright 2013 ABC News Radio