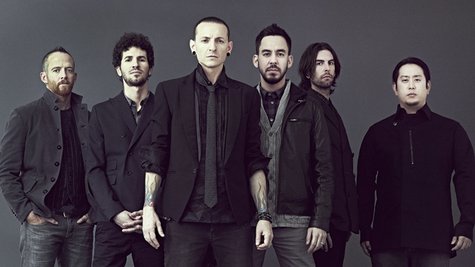 It appears Stone Temple Pilots aren't the only ones benefiting from Chester Bennington recent work with the band. Linkin Park DJ Joe Hahn says working on new music with STP has inspired the singer to create some killer new tracks for LP's next studio album.
"Especially recently, Chester's songwriting has been incredible," he tells Rolling Stone . "For him to flex that [songwriting muscle] with Stone Temple Pilots…he's definitely a person that has a lot of stuff inside of him, and you can tell by watching him perform it's there and it needs to come out."
Hahn adds everyone in Linkin Park has enjoyed STP's music since they were in high school, and they fully support Bennington's work with the group. "Chester is such a great singer and for him to have the opportunity to go and sing with other people, we're appreciative of them for asking Chester to do it," he explains. "I think on a spiritual level it works in so many ways, where it's not even about there being a benefit, it's just something that feels right, especially for Chester."
In other Linkin Park news, the band will release Recharged , an album which features new interpretations of songs from 2012's Living Things , on October 29.
Copyright 2013 ABC News Radio