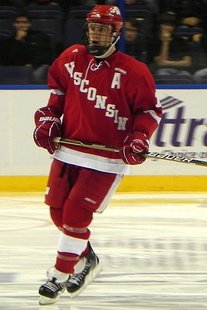 MADISON, WI (LEARFIELD-WSAU)The Wisconsin women's hockey team opened its regular season last night with a 3-to-nothing home victory over Minnesota State.
Senior goaltender Alex Rigsby had 25 saves, as she recorded her 24th career shutout. Brittany Ammermann, Karley Sylvester, and freshman Sydney McKibbon scored in what was also the W-C-H-A opener for both the sixth-ranked Badgers and Minnesota State.
They'll complete their two-game series this afternoon in Madison.