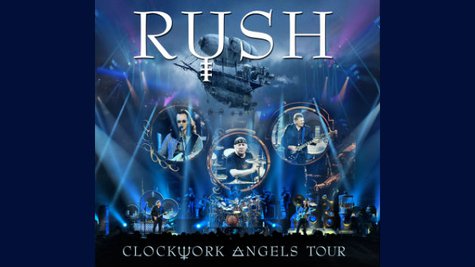 Rush is sharing footage from their upcoming live DVD, Rush: Clockwork Angels Tour . The band has released a new video excerpt, which can be seen at RollingStone.com , that features a performance of "The Garden" the last song from their latest release, 2012's Clockwork Angels .
Rush: Clockwork Angels Tour , which documents last year's concert at the American Airlines Arena in Dallas, TX, will be available in stores on November 19. The live two-CD set and companion DVD features the band playing a number of Clockwork Angels tunes, as well as perennial favorites like "Tom Sawyer," "Subdivisions," "The Spirit of Radio" and "2112."
The DVD -- which will be sold separately from the CD -- will also include a 25-minute tour documentary that features interviews and behind-the-scenes footage, a trio of comical shorts created specifically for the Clockwork Angels trek and a rare sound check performance of the classic Rush tune "Limelight."
Copyright 2013 ABC News Radio