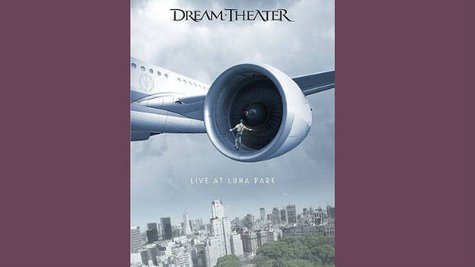 Dream Theater is sharing footage from their upcoming live DVD, Dream Theater: Live at Luna Park . A newly released video excerpt posted on the band's YouTube channel features a performance of the hit single " Pull Me Under, " from the upcoming release's deluxe edition.
Dream Theater: Live at Luna Park , which documents two concerts the group performed last year at the Luna Park Arena in Buenos Aires, Argentina, will be available in stores on November 5. The live two-DVD set features the band playing a number of classic tracks, including "Metropolis Pt. 1," "The Silent Man," "The Root of All Evil," "The Test That Stumped Them All" and "The Spirit Carries On."
In addition to "Pull Me Under," the deluxe edition includes bonus tracks "These Walls," "Build Me Up, Break Me Down," "Caught in a Web," "Wait for Sleep" and "Far from Heaven." That package also features two DVDs, a 60-page book of photos, a documentary about the concerts and three CDs of performances from the Luna Park shows.
Here is the track list for the standard DVD of Dream Theater: Live at Luna Park :
"Bridges in the Sky"
"6:00"
"The Dark Eternal Night"
"This Is the Life"
"The Root of All Evil"
"Lost Not Forgotten"
"Drum Solo"
"A Fortune in Lies"
"The Silent Man"
"Beneath the Surface"
"Outcry"
"Piano Solo"
"Surrounded
"On the Backs of Angels"
"War Inside My Head"
"The Test That Stumped Them All"
"Guitar Solo"
"The Spirit Carries On"
"Breaking All Illusions"
"Metropolis Pt. 1"
Copyright 2013 ABC News Radio