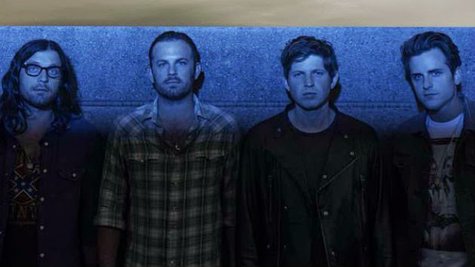 Kings of Leon enlisted the help of a few cast members of FX's It's Always Sunny in Philadelphia for a new short film they've released to help promote their upcoming album, Mechanical Bull .
The five-minute clip begins with Sunny actor Glenn Howerton receiving a phone call where he's asked to make a promotional video for the band. Howerton then springs into action, writing a script for the video and agonizing over every detail. Once his vision for the clip is realized and he begins production, he hits up fellow Sunny cast member Charlie Day for several large sums of money to help fund the project.
Once his masterpiece is complete, Howerton shows the video to Sunny actor Danny DeVito as they sit down to enjoy some sandwiches. The final product turns out to be a 41-second clip that includes random footage of Howerton muttering to himself in front of a mirror, DeVito slowly eating a sandwich, a man on a skateboard screaming the band's name, and a person mowing a lawn.
Mechanical Bull will arrive at all the usual outlets on September 24.
Copyright 2013 ABC News Radio