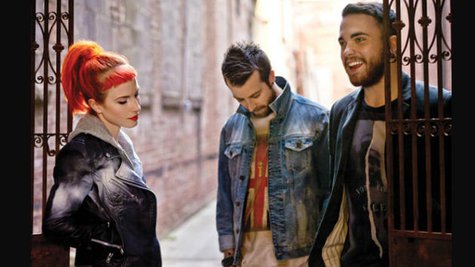 Paramore is cooking up something special for their upcoming North American tour to promote their recently-released self-titled album. Frontwoman Hayley Williams says fans who attend the band's upcoming gigs can expect a very impressive stage show.
"We want to show the longtime fans how far they've brought us, and we want to show all the new fans what they might have missed out on had they not caught on," Williams tells Billboard . "So bigger production, bigger stages, obviously. I want to put on a show…that people can't stop talking about, and we've just been working really, really hard to make sure that's what it is."
Paramore's Self-Titled Tour kicks off on October 15 at the KeyArena in Seattle, WA. Metric and Hellogoodbye will support the group on select dates. Visit Paramore.net to view the full itinerary.
Copyright 2013 ABC News Radio