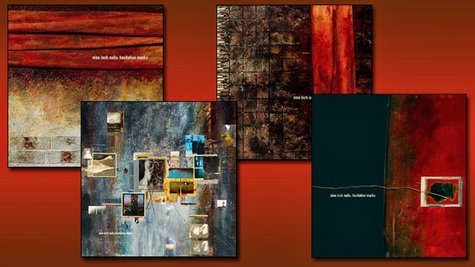 Nine Inch Nails has scored their sixth top-10 album on the Billboard 200.
The band's eighth studio album, Hesitation Marks , secured the #3 slot this week with 107,000 copies sold, according to Nielsen SoundScan. The first-week sales for Hesitation Marks is a big improvement from NIN's independently released 2008 studio albums, The Slip and Ghosts I-IV , which sold 29,000 and 26,000 their first weeks out, respectively. NIN's last album to debut in the top 10 was 2007's Year Zero , which took the #2 spot on tally on the strength of 187,000 copies sold in its first week.
Nine Inch Nails will promote Hesitation Marks with their Tension 2013 tour, which kicks off on September 28 in St. Paul, MN. Explosions in the Sky , Godspeed You! Black Emperor , Gary Numan and Autolux will support the band on select dates. Visit NIN.com to view the full itinerary.
Copyright 2013 ABC News Radio