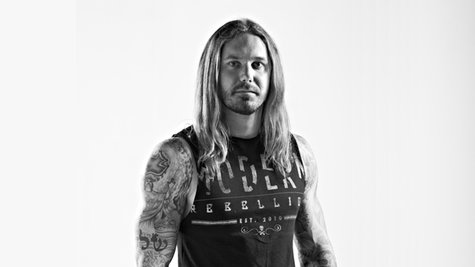 As I Lay Dying frontman Tim Lambesis has been ordered to stand trial on a charge that he tried to have his estranged wife killed. A San Diego judge issued the ruling Monday following a preliminary hearing in the case, according to the San Diego Union-Tribune .
Sheriff Deputy Howard Bradley testified at the hearing that he posed as a hitman and met with Lambesis earlier this year at a bookstore. Bradley said Lambesis told him he wanted his estranged wife "gone. I want her never, ever, ever to come back."
Bradley further testified the rocker told him, "Just so you know, I do want her dead."
Bradley said Lambesis gave him a payment of one thousand dollars and an envelope containing photos of his estranged wife. He said they agreed on a total price of 20 thousand dollars for the hit.
Bradley also said Lambesis provided a list of dates when he would have the couple's three adopted children, which would provide him an alibi when the hit was executed.
Lambesis and his wife, Meggan , separated last September.
Lambesis, 32, was arrested last May. He has pleaded not guilty to solicitation for murder, with his attorney having claimed the singer's thought process was "devastatingly affected" by steroid use.
Lambesis has been free on two million dollars bail since late May.
Copyright 2013 ABC News Radio