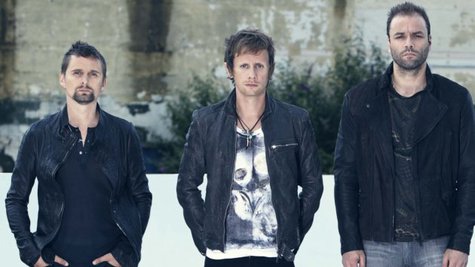 If you've never had the opportunity to see Muse in concert, here's the next-best thing: the band will release a new concert film later this year. Frontman Matt Bellamy says they recently recorded one of their shows in support of their latest release, The 2nd Law , which will arrive in stores and movie theaters in the coming months.
"The best gig this year we did I think was probably the Rome Olympic Stadium which…we filmed it and we're gonna release a DVD about that later in the year," Bellamy tells Billboard in a video interview. "We actually filmed it with 4K so I think it's three of four times more higher definition than HD, so it'll be the first concert film ever released in…that level of definition. So we're going to go a bunch of theaters around the world so people can see it in this ultra-high definition called 4K."
Bellamy adds that Muse is hoping to begin work on their next album once their tour wraps up in December, noting he already has a number of ideas for songs he's written while out on tour. "On the road it's mainly just loose sketches, bits and pieces," he explains. "It's not really until you get together in the studio that they really form into songs. So at the moment I've got lots of vague ideas, but writing on the road always tends to sound a bit like what you're touring at that point, so I prefer to kinda save as much of it until you're actually off the road."
While a title for the concert film has yet to be revealed, Bellamy says we can expect it to hit theaters sometime in November or December.
Copyright 2013 ABC News Radio