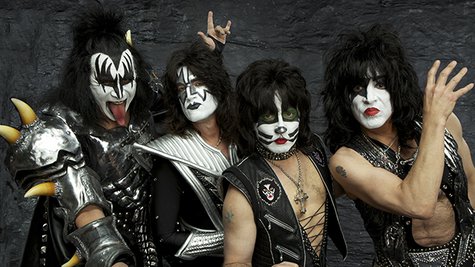 The Rock and Roll Hall of Fame induction ceremony happens tonight, and there's at least one KISS guy who isn't holding a grudge: former guitarist Bruce Kulick . Even though he was with the band for 12 years, Kulick is one of the several non-original KISS members who the Rock and Roll Hall of Fame chose not to induct along with founding members Gene Simmons, Paul Stanley, Ace Frehley and Peter Criss .
Is he bitter? Just the opposite, it seems. Kulick -- who was in the band from 1984 to 1996, through the sale of millions of albums and concert tickets -- tells ABC News Radio, "I'm just thrilled that I was included in Gene and Paul's battle for [the Hall of Fame] to represent 40 years and not to ignore that. They both reached out to me after the announcement was made, to tell me that I've been a big part of their continued success, and they haven't forgotten those 12 years and all the album sales and tours that we did very well. So for me, I feel like I'm being inducted even though I'm not." (AUDIO IS PHONE QUALITY)
The Rock and Roll Hall of Fame induction ceremony takes place tonight at the Barclays Center in Brooklyn, New York.