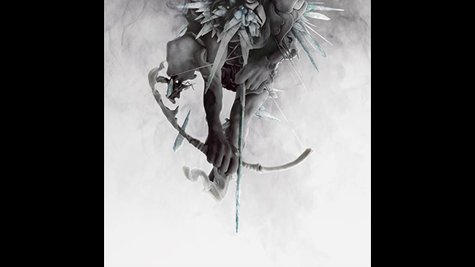 When it rains, it pours -- at least with Linkin Park . Just a week after a music industry listening party in New York City -- where five tracks from the then-untitled new Linkin Park album were played -- comes a slew of information on the new collection, including its artwork, name and release date.
The album will be titled The Hunting Party and will hit retail and digital outlets on June 17. The artwork is a black-and-white image looking to be the top view of a muscular angel with spiky wings, aiming an arrow.
A Linkin Park insider tells ABC News Radio that the tracks featured at last week's listening party -- which were said to be tentative -- are now officially titled. As previously reported, they include guest appearances by Daron Malakian of System of a Down and Page Hamilton of Helmet .
The track names are "Keys to the Kingdom," "The Wastelands," "Until It's Gone," "All for Nothing" (featuring Helmet's Hamilton) and "Rebellion" (featuring System of a Down's Malakian).
Copyright 2014 ABC News Radio