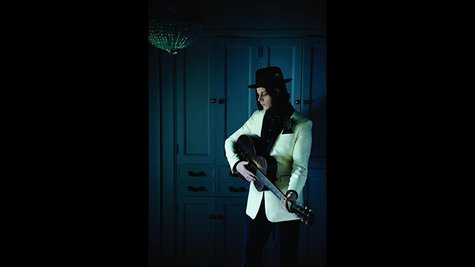 Jack White wants fans to know about a special collector's edition of his new album, Lazaretto. The singer took to his Facebook page yesterday to remind folks that today is the last day to order "the ONLY limited edition Lazaretto LP that will be released, a special 7-inch with two early demos of songs from Lazaretto , and a 40-page hard bound Lazaretto book."
The limited-edition vinyl package -- featuring a blue-and-white vinyl 12-inch LP -- is available only through the website of Third Man Records , White's label, by joining the Vault, the equivalent of the Jack White fan club.
Lazaretto , is set to hit retail and digital outlets on June 10 and will be supported by a tour that kicks off on May 29.
Copyright 2014 ABC News Radio