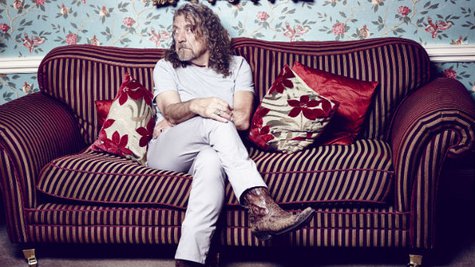 Robert Plant has launched a contest to find a filmmaker to create the official music video for "Rainbow," a song that appears on the Led Zeppelin frontman's forthcoming solo album, Lullaby and…the Ceaseless Roar . The legendary rock singer will help choose the winning clip, along with the contest's sponsor, Genero.tv.
The creator of the chosen video will receive a $3,000 grand prize. Entries will be accepted until 7:59 p.m. ET on September 8, one day before the U.S. release of Lullaby and…the Ceaseless Roar .
Video makers have full creative control over the content of the clip. Genero.tv has provided the song's lyrics, while a free download of the track can be accessed for those who register at the website; no fee is required to sign up. You can check out complete details about the contest at the Genero.tv website .
You also can check out a video featuring streaming audio of "Rainbow" at Plant's official YouTube channel . Lullaby and…the Ceaseless Roar is the first album that the Rock and Roll Hall of Famer has recorded with his current group, The Sensational Space Shifters . The collective is made up mainly of members of Robert's early 2000s band The Strange Sensation , and also features a Gambian musician named Juldeh Camara who plays a one-string fiddle-like instrument called the ritti.
Plant describes Lullaby and…the Ceaseless Roar as "a celebratory record, powerful, gritty, African, Trance meets [Led Zeppelin]."
Follow @ABCNewsRadio
Copyright 2014 ABC News Radio