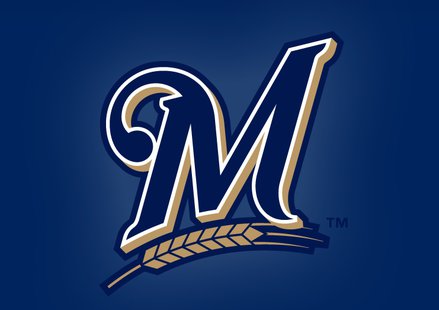 MILWAUKEE (WSAU-TSN) Another day, another quality pitching performance by Clayton Kershaw.
Kershaw allowed one run over eight innings to lead the Los Angeles Dodgers to a 5-1 win over the Milwaukee Brewers in the finale of a three-game set.
Kershaw (14-2) improved to 11-0 during a stretch in which the Dodgers have won 13 straight when he has taken the hill. The left-hander, who reached base three times and contributed an RBI, followed up a no-decision in his last start by limiting Milwaukee to six hits while striking out six in the win.
Kershaw hasn't lost since May 28 at home against Cincinnatti and improved to 4-0 in four career starts at Miller Park.
Adrian Gonzalez went 2-for-3 with two doubles, two RBI and a run scored for Los Angeles, which salvaged the final game of the series to snap a two-game skid. A.J. Ellis homered and Matt Kemp had an RBI in the win.
Jimmy Nelson (2-3) took the loss after giving up two runs on eight hits over six innings of work.
Ryan Braun had a pair of hits and knocked in the lone run for Milwaukee, which had won four of its last five coming in.
Carlos Gomez opened the first with a walk, stole his 25th bag of the season when Jonathan Lucroy struck out and scored on Braun's single to left.
Los Angeles tied the game in the third on a sacrifice fly by Gonzalez. Miguel Rojas, who went 3-for-5, singled to lead off the frame, Kershaw was hit by a pitch and Carl Crawford singled two batters later to load the bases. Gonzalez skied a sacrifice fly out to center that plated Kershaw before Kemp ended the inning with a groundout.
Braun singled to begin the fourth and moved up to second on a wild pitch by Kershaw. With Aramis Ramirez batting, Braun attempted to advance to third on another wild pitch. After initially being ruled safe, Dodgers manager Don Mattingly challenged the call and video review showed third baseman Juan Uribe just getting Braun before he reached the bag. Ramirez grounded out and Khris Davis struck out to end the frame.
Following a double from Gonzalez, Kemp delivered an RBI single to left that gave the Dodgers a 2-1 edge.
With Rickie Weeks on third and one out in the fifth, Jean Segura attempted a suicide squeeze. His first attempt went foul, then Kershaw came in and made a diving catch on a popped bunt attempt. The southpaw alertly doubled Weeks off third to end the inning.
Gonzalez's second double of the game plated Crawford to give Kershaw and the Dodgers an insurance run in the seventh. A.J. Ellis increased the margin with his first homer of the season, a solo shot to left center in the eighth. Kershaw helped his own cause later in the inning with a single to right that knocked in Rojas, who doubled in the previous at-bat.
Davis made running catch in the ninth that kept the Dodgers from adding more to their lead. Ellis smoked a deep drive to left-center with a man on first and Davis leapt up, securing the catch as he banged into the wall for the second out of the inning.
Kenley Jansen struck out two in a scoreless ninth to wrap up the win.