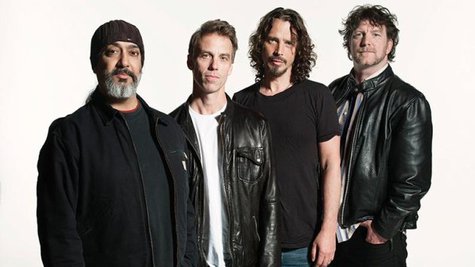 Even though it's only been a few years since Soundgarden reunited for the comeback album King Animal , guitarist Kim Thayil is a little fuzzy on the exact timeline leading up to the band's return after more than a decade apart.
"It was a gradual process of various conversations," Thayil tells the Dallas Observer blog DC9 at Night. "We would always see each other. There were some discussions about our catalog and merchandise. ... Once we got some sponsorship concerns addressed, then collectively we discussed these and other issues. That led to discussions over time, and there you go."
After reforming in 2010, Soundgarden recorded King Animal in 2011 and released it the following year. Fans who are hungry for new Soundgarden material will have to be patient.
"When we are done touring, and when [drummer] Matt Cameron is done working with Pearl Jam , we will sit down and get something done," Thayil says about a follow-up. "That should be in 2015."
Follow @ABCNewsRadio
Copyright 2014 ABC News Radio