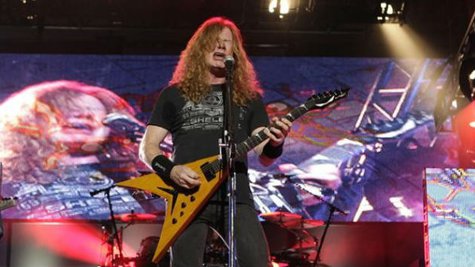 Dave Mustaine is taking his love of classical music to the next level. The Megadeth guitarist has announced he'll be sitting in with the San Diego Symphony for their upcoming Symphony Interrupted concert.
Mustaine will be performing a few classical compositions at the event: the "Summer" and "Winter" movements from Antonio Vivaldi 's The Four Seasons and Johann Sebastian Bach 's "Air on the G String."
The Symphony Interrupted show will take place on Saturday, April 12 at the Copley Symphony Hall in San Diego, CA. To get your tickets, head over to SanDiegoSymphony.org .
Copyright 2014 ABC News Radio