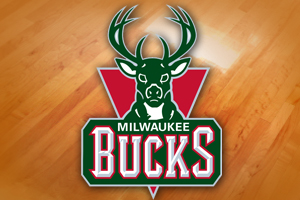 MILWAUKEE, WI (LEARFIELD-WSAU) Larry Sanders is listed as questionable for the Milwaukee Bucks when they host Boston tonight.
The Bucks' starting center was elbowed in the eye while going for a rebound with James Harden of Houston on Saturday night. He only played about five minutes, as he suffered blurred vision. Sanders said after the game he had trouble with his side-to-side vision -- but he hoped to return soon.
Also, Bucks' forward Ersan Ilyasova is questionable for tonight. He's been out with back spasms.
The Bucks are 9-and-41 with a two-game losing streak. They'll face a Celtics team that's 18-and-34.