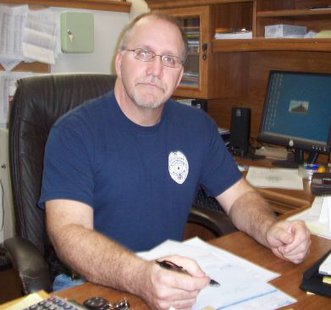 MARSHFIELD, Wis. (WSAU) -- Marshfield's Police Chief is going to retire. Gary Jepsen announced Thursday he will be leaving after almost three decades with the department, and serving as chief during the past four year.
Jepsen says he's been considering retirement for a while, but only decided recently that the time has come. "It's been kind of a difficult decision to make, as far as exactly when I was going to do that. As a matter of fact, I really didn't come up with the exact date until about a week ago."
Many people in the public service fields look forward to retiring as soon as they can. Jepsen says he still had goals he wanted to reach before retiring. "There's a lot of them that actually can't wait until they hit 50, because they want to retire, they want to get on to other things, and I never really felt that way. From the time that I arrived here, I aspired to become the police chief by going through the ranks, and I was fortunate enough to be given that opportunity."
Jepsen has enjoyed working all of these years in Marshfield's police force. "I still really enjoy it. I still like coming to work, but at some point in time you realize that I've reached my goals professionally. Now I think it's time that I need to kind of reach out and find those goals and attain those goals personally in my life."
One of Jepsen's goals is to do some travelling with his wife, and see more of his four children and three grandchildren. He says he's grateful and appreciative of all of the support the community has given both him and the department.
The Marshfield Police and Fire Commission will work to find Jepsen's replacement. The chief says he will help them in any way he can.
Jespen's last day is May 15th, 2014.
(Listen to our interview with Chief Gary Jepsen on our website, here.)