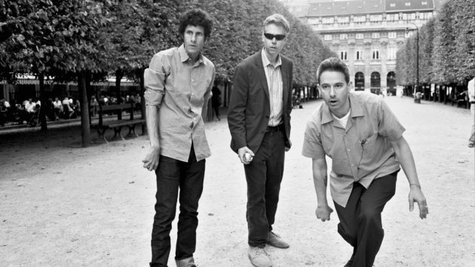 Beastie Boys fans have failed in their effort to get the intersection of Ludlow and Rivington Street in New York City renamed Beastie Boys Square.
ABC News affiliate WABC-TV reports that on Tuesday night, Manhattan Community Board 3 voted against the campaign launched by Beastie Boys fan LeRoy McCarthy to rename the iconic intersection, which is featured on the cover of the Beastie's 1989 album Paul's Boutique . While the initiative's online petition had over 1,500 signatures, board members felt the campaign didn't have enough signatures from local residents.
The Beastie Boys are honored elsewhere in New York City: late Beastie Boys member Adam " MCA " Yauch got Brooklyn's Palmetto Playground renamed to Adam Yauch Park in the rapper's honor last year. The decision fulfilled the wish of a number of fans who launched a Facebook campaign to that end shortly after Yauch's death from cancer in May of 2012.
Copyright 2014 ABC News Radio