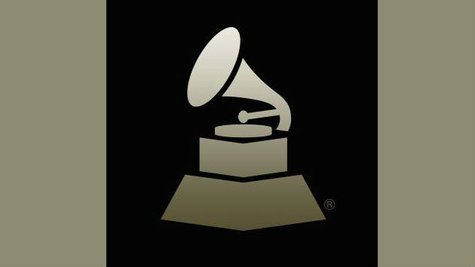 The 56th Annual Grammy Awards takes place this Sunday night, and going into the show, it's really anybody's guess who'll take home trophies in the rock categories. Competition is stiff for Best Rock Performance and Best Rock Album: both categories include legendary performers facing off against some of today's biggest names.
So who will go home with a Grammy? Billboard Editor Joe Levy thinks that despite opposition from Jack White , Queens of the Stone Age , Imagine Dragons and Alabama Shakes , Led Zeppelin will take home the trophy for Best Rock Performance.
"I think that all of the younger nominees, if they won a Grammy, would rush over to wherever Led Zeppelin is and give that Grammy to them," he tells ABC News Radio. "I don't think Jack White is going to pretend that he's performed better than the mighty Led Zeppelin reuniting on 'Kashmir.' And I've gotta believe that when it comes to the words rock performance, Led Zeppelin wrote the book."
Levy adds that the nominees for Best Rock Album make for one of the more interesting match-ups, especially because the category includes heavy-hitters Queens of the Stone Age and Kings of Leon versus the veteran rockers that influenced them.
"You've got Black Sabbath and Queens of the Stone Age in the same rock Grammy category," he notes. "There is no Queens of the Stone Age without Black Sabbath. And you've got Kings of Leon and Neil Young in the same category, and arguably, no Kings of Leon without Neil Young and everyone else who defined '70s rock."
While it's tough to predict who will take home the award for Best Rock Album, Levy thinks Kings of Leon has the best shot to walk away with the trophy. "I think these old guys are tough to beat in these categories, but if anybody can do it, it would be Kings of Leon, who have risen up as one of the few new rock bands that can fill arenas here in the U.S. and stadiums overseas," he declares.
In addition to competing for awards, a number of rock nominees will be taking the stage to perform. Metallica will perform a special rendition of their popular 1988 single, "One," with Chinese pianist Lang Lang , Imagine Dragons and Kendrick Lamar have a special mash-up planned and fun. frontman Nate Ruess will duet with pop star Pink . If that's not enough to get you to tune in, Nine Inch Nails , Queens of the Stone Age and Foo Fighters frontman Dave Grohl will perform during the show's finale, along with Fleetwood Mac singer/guitarist Lindsey Buckingham , who was featured on NIN's first album in five years, Hesitation Marks .
A few rock artists will also be presenting awards at the Grammys, including Black Sabbath, 30 Seconds to Mars frontman Jared Leto and Aerosmith 's Steven Tyler .
You can catch the musical extravaganza when it airs at 8 p.m. on CBS.
Copyright 2014 ABC News Radio