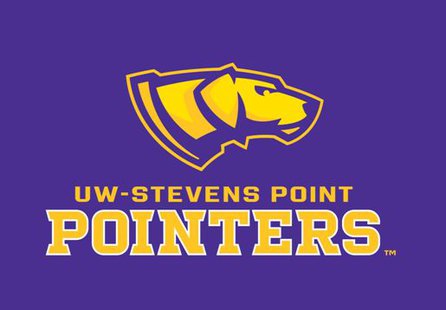 LA CROSSE, WI (WSAU) Trevor Hass set a school record for points in a game as the UWSP mens basketball team rolled over UW-La Crosse 91-72 on Saturday. Hass poured in 45 points which broke the previous record of 40 set by Josh Iserloth in 2001-2002 and tied by Hass earlier this season.
Hass went 13-17 from the field including 9 three pointers and 10-10 from the free throw line. Tyler Tillema also had a big game just missing a triple-double with 14 points, nine rebounds and seven assists.
The Pointers remain unbeaten at 18-0, 9-0 in the WIAC and will host UW-Eau Claire on Wednesday.
The Pointer womens basketball team rebounded from a loss on Wednesday with a 70-55 win over La Crosse on Saturday at the Berg Gym. It was a balanced offensive attack as seven players scored between 7 and 9 points in the win.
The Pointer women are now 13-5 overall and 6-3 in the WIAC and play at Eau Claire on Wednesday.
The UWSP mens hockey team completed a sweep of Superior on Saturday withan 8-3 win at KB Willet Arena.
Nick D'Avolio had a hat trick in the win and Kyle Sharkey had five points with two goals and three assists.
The Pointers are now 14-2-2, 3-2-1 in the WIAC and will play Bethel in St. Paul this Saturday.