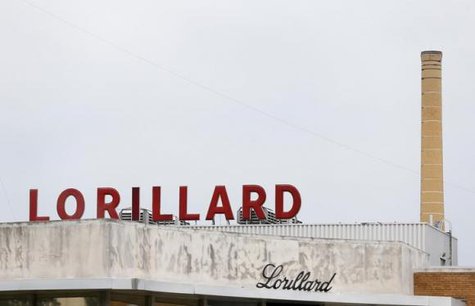 (Reuters) - U.S cigarette makers Reynolds American Inc and Lorillard Inc are in talks on a possible multi-billion dollar disposal to Britain's Imperial Tobacco Group Plc, as part of efforts to ease antitrust concerns over their planned merger.
Confirming what people familiar with the matter previously told Reuters, Imperial, known for the Gauloises and Davidoff brands, said it was in talks on a possible acquisition from the two U.S.-based companies that would expand its presence in what remains one of the world's largest and most profitable cigarette markets.
A source familiar with the matter said Imperial was lining up about $7 billion to finance the potential purchase.
However the British group said in a statement on Friday it would proceed with an acquisition only if its terms met strict criteria and noted there could be no certainty on whether a transaction would take place, or if it did, what terms it would be based on.
It gave no further comment.
Citing people familiar with the matter, Reuters also previously reported Reynolds and Lorillard were in advanced talks about a deal that would merge the No.2 and No.3 U.S. cigarette makers and would involve the divestment of some brands such as Kool and Salem to ease potential antitrust concerns.
Reports late on Thursday said Reynolds and Lorillard were in the final stages of talks and that a deal could be announced as soon as next week.
However Reynolds and Lorillard have not confirmed they are in talks. Neither company could be reached for comment on Friday outside of regular U.S. business hours.
The combination would marry brands including Camel and Newport, allowing their owners to better compete with leader Altria Group Inc, maker of Marlboro, in a market that is shrinking as more Americans quit smoking.
"This transaction in our view will be very positive for the global tobacco industry and could be just the beginning of future transactions with (e-cigarettes/vapor products) being the underlying catalyst," said Wells Fargo analyst Bonnie Herzog.
Lorillard, which owns U.S. market-leading e-cigarette blu, has a stock market value of $22.9 billion. Herzog estimates Reynolds would pay a premium of about 20 percent to its latest closing price of $63.09 per share.
British American Tobacco Plc (BAT), which owns 42 percent of Reynolds and would be involved in decisions around any deal, declined to comment.
Imperial shares were up 3.2 percent at 2743 pence at 0428 ET, while BAT shares were up 1.3 percent.
(Editing by Jane Merriman and David Holmes)