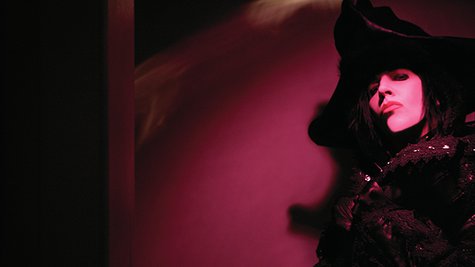 Every season, Sons of Anarchy creator Kurt Sutter says he likes to "do stuff that's fun" in terms of casting. Choosing to hire Marilyn Manson and Courtney Love for roles in the seventh season of the FX series fits that description, and at the same time, it's " a little bit outside the box."
During an Anarchy panel Monday at the Television Critics Association Summer Tour in Beverly Hills, Sutter said that casting Manson, a friend of his through mutual music pals, "was him basically just wearing me down," Access Hollywood reports.
"We found a great role for him [as incarcerated white supremacist Ron Tully], and he's great," Sutter added.

As for filling the role of a school teacher, Sutter said he thought, " Who better than Courtney Love?" He admitted not knowing Love "that well" prior to casting, but she had expressed a desire to be on his show.

Sons of Anarchy is scheduled to premiere September 9 on FX at 10 p.m. ET/PT.
Follow @ABCNewsRadio
Copyright 2014 ABC News Radio