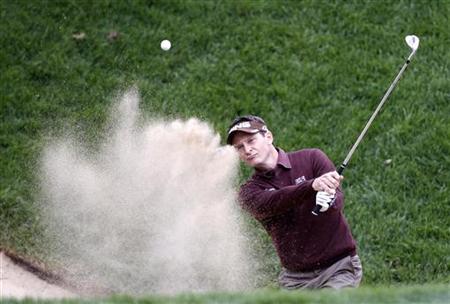 COLUMBUS, OHIO (LEARFIELD-WSAU)Pewaukee native Mark Wilson will join Steve Stricker of Madison at this month's U-S Open golf tournament.
Wilson -- one of two Wisconsin regulars on the P-G-A Tour this year -- qualified for the Open by placing fourth yesterday at a sectional in Columbus Ohio. He shot a pair of 69's in his 36-hole qualifier.
The state's other touring regular, Jerry Kelly of Madison, was expected to play in Memphis -- but he was not listed in yesterday's results.
Stricker, who's 17th in the World Golf Rankings, is on a limited schedule this year but was still exempt from qualifying for the Open -- which will be played at Pinehurst Number-Two in North Carolina beginning a week from Thursday.
Eight other players with Wisconsin ties failed to qualify. Beaver Dam native and Asian tour player Dan Woltman missed the Open by three strokes at Roswell Georgia. Former Marquette standout Mike Van Sickle failed to qualify by four strokes in Rockville Maryland.