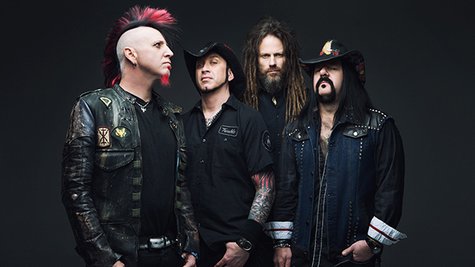 It's not arriving in stores until next week but the latest HELLYEAH album, Blood for Blood, is streaming online now , in its entirety, in a series of YouTube clips. A quick check of the tracks confirm what Hellyeah guys Tom Maxwell and Vinnie Paul recently told ABC News Radio about the album -- that's it's the band's tightest, hardest-edged material to date.
All of the videos are available on HELLYEAH's YouTube channel .
The new album is the first without Greg Tribbett and Bob Zilla . Zilla's bass duties have been assumed by Bloodsimple 's Kyle Sanders . HELLYEAH has recruited Christian Brady to play guitar on the band's tour with Five Finger Death Punch and Volbeat this summer.
Blood for Blood hits retail and digital outlets on June 10.
Follow @ABCNewsRadio Copyright 2014 ABC News Radio