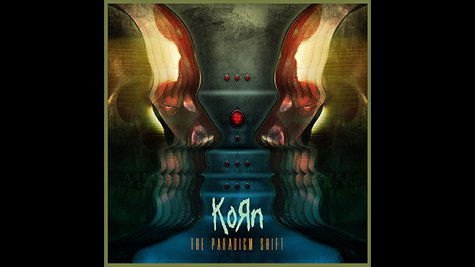 Today's the day that the new single from Korn , called "Hater," hits radio. The song will be included on the expanded edition of the band's latest album, The Paradigm Shift , which is due out this summer.
Korn frontman Jonathan Davis last week in Billboard called "Hater" "the first empowering song" he's ever written, and also said the expanded Paradigm Shift will also include songs that didn't make the original cut, as well as live tracks "from all over the world" and new artwork. The original album was released last October.
Davis says he's also recorded another single about his youngest daughter's battle with Type 1 diabetes. It's titled "So Unfair." "It's kind of me, my dealing with that and it's very personal to me...," Davis explains. He says he'll donate proceeds from "So Unfair" to the Juvenile Diabetes Foundation.
Pretty grown-up topics for a band whose members used to be known for partying and tattoos. In an interview with ABC News Radio, Davis admitted that he and his band mates "kind of grew up, I guess. Things change, we all get a little bit older and stuff, and it's pretty amazing to see where we come from back [in the beginning] when we were [younger], and then what's going on now."
The Paradigm Shift previously made headlines for its song "Spike in My Veins," a straight-out slam of what the band members see as the state of personal privacy -- or lack thereof -- in the world today. The video featured clips of President Obama giving an official address to the nation, spliced with a clip of his appearance on Late Night with Jimmy Fallon , interspersed with images of Justin Bieber , Miley Cyrus and a bevy of politicians. The band has said it believes that the U.S. government passes restrictive laws when very few people are watching because of the public's obsession with crazy, headline-grabbing celebrity stories.
The video became so popular that the band began to incorporate its images into the backdrop at its live shows. Davis tells ABC News Radio "when we start breaking into that song, people freak out and they're lovin' it. That'd be pretty dope if that was like a revolutionary song, if it ended up being something like that."
Korn hits the road this summer with the seventh annual Mayhem Festival, beginning July 5 in San Bernardino, California.
"Hater" is also available digitally at the usual outlets, beginning today.
Follow @ABCNewsRadio Copyright 2014 ABC News Radio