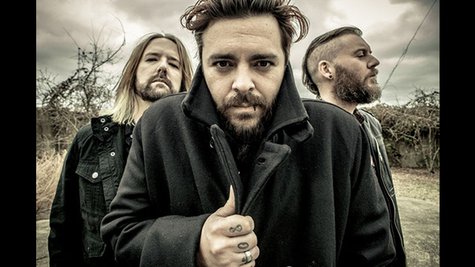 The new Seether album arrives tomorrow. It's called Isolate and Medicate , which is an appropriate title: frontman Shaun Morgan tells Billboard that's pretty much what got him through the writing and recording process.
According to Morgan, the band was transferred to a new label when the old label was sold, but no one seemed to be communicating any of the details to the Seether guys. Morgan says, "We were just being sold off like to some sort of product to a different label. Nobody at our old label gave us a heads-up or even a courtesy call or an email or a 'thank you' or a 'screw you' or anything. Communication just stopped."
Morgan says he was "hurt [and] terrified," and dealt with his feelings by "[falling] back into all the vices I knew very well. I would sit in my studio and I would get hammered or high, or whatever was the choice of the day, and music would come out of it."
All's well that ends well, though. Morgan says he's happy at the new label and thrilled with the songs written during that terrible period. Fans, of course, can judge for themselves tomorrow, when Isolate and Medicate hits digital and retail outlets -- or catch a preview of two tracks at Billboard.com .
Follow @ABCNewsRadio
Copyright 2014 ABC News Radio