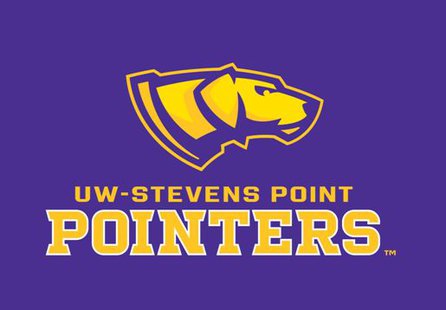 STEVENS POINT, WI (WSAU) Its a big weekend of UWSP sports. Here is the breakdown:
* The mens basketball team is ranked #1 in the country and is hosting a NCAA D-3 Sweet Sixteen sectional this weekend. The Pointers (28-1) face Emory (18-8) tonight at 8pm at Quandt Fieldhouse. The other game features UW-Whitewater vs Texas-Dallas. The winners will play on Saturday.
* The womens hockey team earned an at-large bid to the NCAA tournament and are hosting a first round game tonight against St. Thomas at 7pm at Ice Hawks Arena.
* The mens hockey team (20-5-2) is also in the NCAA Tournament for the first time in 16 years as they will play St. Thomas in Saint Paul Minn on Saturday evening. They are the second leading scoring team in the nation and and rank in the Top ten in both offense and defense.
* The Pointer mens track team will send one relay and one individual to the NCAA Indoor Track Championships this weekend in Lincoln Nebraska. Nick Geiger qualified in the hetahalon with the 8th best score in America this year.
* The womens track team is sending four members to the Championships in Lincoln this weekend as well. Samantha Hess and Shannon Burke both qualified in the pole vault. Ana Breit is in the mile and seeded 11th. Maggie Martin qualified for the weight throw.
* The baseball team is in Florida for their annual spring trip. They are ranked 4th in the country in the pre-season poll and are also the pre-season choice to win the WIAC.
and I havent even mentioned the UWSP will host the NCAA D-3 womens basketball Final Four next weekend at Quandt Fieldhouse.