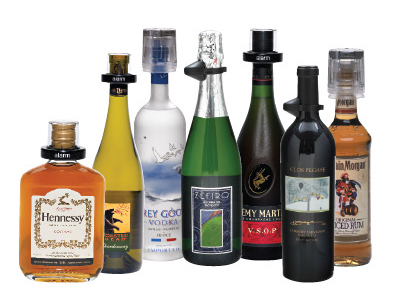 WAUSAU, Wis (WSAU) -- We have some advice for everyone that is preparing to celebrate with alcoholic beverages: Don't drink and drive. That goes for anything with a motor, because you can be cited for operating cars, boats, ATV's, and motorcycles while intoxicated.
Lieutenant Nathan Pekarske is with the Wausau Police Department. He says there are charts, graphs, and even smartphone applications that tell you how many drinks you can have compared to your body weight. Pekarske says you can't simply go by that because every drink is different, including beer. "A pint of beer can have varying alcohol concentrations. If you get a specialty pint of a microbrewed beer, that can be significantly higher in alcohol concentration than a standard pint of a domestic beer." He adds, "The concentration of alcohol in certain types of beer is much greater, even double the concentration of alcohol in a domestic beer, so that also plays into your blood-alcohol level, even though you're drinking the same quantity of alcohol because the concentration is much higher, you're going to have a much greater level of blood-alcohol concentration as a result of that."
Pekarske says it is even more difficult to guess at how many mixed drinks you can safely have, because few bartenders make the same beverage exactly the same. "It can often times be difficult to judge the actual amount of alcohol that might be in that drink. All of the numbers and statistics and data is given off of a very specific quantity of alcohol, but that varies from bartender to bartender and different taverns you go to."
If you have, for example, three drinks, Pekarske says you'll still have the same amount of alcohol in your system but you are likely to feel the effects slower if you have eaten a meal recently. "The alcohol will still be in your system, however if you have a full stomach, it may be absorbing into your body at a slower rate, as (with) an empty stomach, you have nothing else to absorb into your body other than the alcohol, it's going to be absorbed much quicker."
Officers have seen some unusual and funny things when performing traffic stops and testing a driver's blood-alcohol content. Pekarske says all of those stories about how to fool the breath-o-lyzer, or PBT machine, are just myths. "All of those tricks of coffee, or I've had people have a mouthful of pennies. They've heard that pennies or copper or something like that will affect the machine. The machine only measures ethanol. It only measures alcohol concentration, so nothing else that you can put in your mouth or ingest is going to change the amount of alcohol concentration the machine measures, because actually, it's measuring the air from down in your lungs."
As always, drinking and driving don't mix. Pekarske says it's best for everyone to have a designated driver, or call a cab. There are also several safe ride home programs available through establishments that serve alcohol.
With the opening of fishing season, the Department of Natural Resources wardens will also be on the lookout for which boaters are catching more bottle bass than largemouth bass.
(WSAU's Seth Mela is conducting an on-air test Friday morning, 5/2/14 to see how alcohol affects his judgement, and compare how he feels versus what his actual blood-alcohol level is. WSAU's Larry Lee spoke with Wausau Police Lieutenant Nathan Pekarske beforehand, to give Seth some advice. You can listen to that interview on our website, here.)