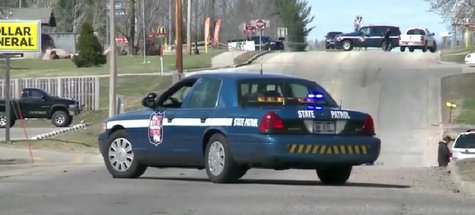 SHAWANO, Wis. (WSAU) -- The man accused in an April hostage situation in Wittenberg will face charges today.
28-year-old Travis Keiler faces charges of taking a hostage, failure to comply with officers, disorderly conduct, and carrying a concealed weapon.
Police say Keiler entered the Wittenberg McDonalds and pulled a gun, holding up the business and taking 26-year-old store manager Jacob Kujawa hostage for about 2 hours. Keiler did surrender peacefully and was taken into custody.
Sheriff Randy Wright says there is no known relation between the two men, and that Kieler was experiencing symptoms of severe depression.