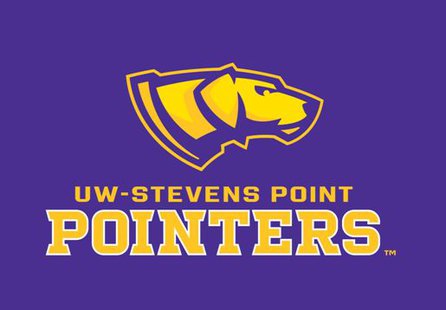 WHITEWATER, Wis. - The third-seeded and 12th-ranked UW-Stevens Point baseball team stayed alive in the 2014 Wisconsin Intercollegiate Athletic Conference (WIAC) Baseball Championship with a 13-3 win in seven innings over fourth-seeded UW-Stout on Friday afternoon at Prucha Field.
Box Score
After being held to one run in an opening loss to UW-La Crosse, UW-Stevens Point (29-10) broke out for 13 runs on 16 hits against the Blue Devils (20-21).
Jimmy Coady
(La Crosse, WI/Aquinas) led the way by going 3-for-5 with two doubles, a home run, three runs and three RBI, as he extended his hitting streak to 18 games. The Pointers also turned the first triple play in program history during the fourth inning. After UW-Stout opened the scoring in the top of the first, UW-Stevens Point hit back with four runs in the bottom of the frame.
Bobby Gregorich
(Plover, WI/SPASH) highlighted the inning with a three-run home run to right off Andy Peterson, who did not make it out of the first and took the loss. The Blue Devils trimmed a 5-1 UWSP lead to 5-3 on a two-run home run by Charlie Meyer in the fourth off
Luke Watson
(Appleton, WI/Xavier). UW-Stout threatened to do further damage but the triple play ended the threat. With runners on first and second and nobody out,
Taylor Carlson
(Madison, WI/LaFollette) made a sliding catch on a soft line drive, threw the ball to
Brandon Kranz
(Waukesha, WI/West) at second and Kranz relayed it to first to complete the triple play. UW-Stevens Point scored the final eight runs of the game as Watson settled in. The righthander moved to 7-1 on the season by giving up four hits and three runs in a seven-inning complete game. The Pointers responded to the Blue Devils' two-run fourth with three runs of their own, including a run-scoring double by Coady.
Cody Hanke
(Marathon, WI/Marathon) homered for the second time of the day and ninth this season in the fifth. Gregorich drove in his fourth run of the game with a single that plated
Kyle McHugh
(Polonia, WI/Rosholt) in the sixth. The Pointers closed out the game with three runs in the seventh.
Riley Spetz
(Sturgeon Bay, WI/Sevastopol), who extended his hitting streak to 19 games, doubled in Hanke and scored on Coady's game-ending two-run home run to right. Spetz, Coady and Hanke each had three hits in the game. Spetz joined Coady in scoring three times, while Hanke scored twice. UW-Stevens Point plays the loser of the game between UW-La Crosse and UW-Whitewater in an elimination game in the double-elimination tournament at noon on Saturday, May 10 in Whitewater.