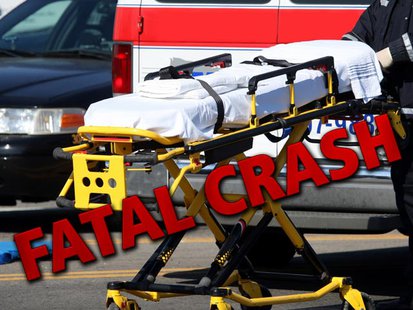 TOWN OF PLOVER, Wis. (WSAU) -- A Vesper man is dead after a Sunday morning crash in the Town of Plover. Portage County Sheriff's deputies say 37-year-old Gabriel Migut was declared dead at the scene.
Deputies were called out to a crash on Highway 54 around 1:15 a.m. When officers arrived, they found Migut's truck entered the south ditch. When he tried to drive back onto the roadway, he rolled over three times, and into the utility pole. The collision with the pole caused Migut to be ejected from the truck. Investigators say he was attempting to swerve back onto the road while going eastbound, and rolled his truck into the other shoulder.
The accident knocked out power to around 2400 residents in Plover. Wisconsin Public Service crews were able to restore power to about 2,400 Village of Plover residents by about 4:30 a.m. after replacing the pole.