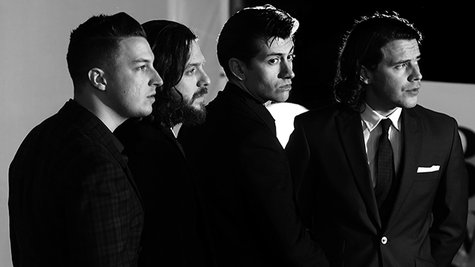 Jimmy Page might be 70, but his musical tastes are as young as a teen's. A few weeks ago, the Led Zeppelin guitarist showed up at the New York City performance of Royal Blood , where he revealed he's a big fan. Now he's been quoted saying he's a big Arctic Monkeys enthusiast as well.
In an interview with British music site Gigwise , Page called Arctic Monkeys frontman Alex Turner "superb" and said he thought that the band was a cut above the norm. "Right from their very inception, you could tell straight away that [the Arctic Monkeys] really, really thought about it," he said. "They stood out a mile from everything else that was going on."
Jimmy Page also credited the U.K.'s "great talent" that he says is "always changing. It changes over a period of years and...there's some really good intelligent writing going on over here in new musicians."
Follow @ABCNewsRadio
Copyright 2014 ABC News Radio