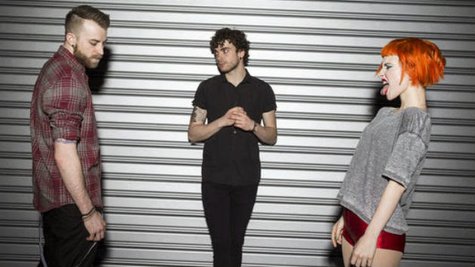 Paramore wrapped its tour with Fall Out Boy this past weekend. Throughout the tour -- including when singer Hayley Williams had to cancel a couple of shows due to exhaustion -- the band members kept fans informed of their behind-the-scenes activities.
The band is taking a bit of time off until its next shows in early November, so what will they do with all that free time? The band members are sure to take to Twitter and such to let fans know; Hayley Williams tells ABC News Radio that she and her band mates have "always thought that was an important way to have a direct line to our fans, and for them to also have a direct line to us."
Williams uses Twitter for all sorts of stuff: baby pictures, fan shots, comments on the band's most recent shows and new music they're working on. She tells ABC News Radio, "I think it's important for people to know who's making the music, [and] who's behind it." Even when they're not on the road, Williams thinks staying active on social media is hugely important because "that connection with our fans is what makes Paramore...special for us."
Paramore's next gigs are in Brazil on November 1 and 2. For their latest thoughts and goings-on, check out Hayley Williams' Twitter account, yelyahwilliams -- "yelyah" is "Hayley" backwards.
Follow @ABCNewsRadio Copyright 2014 ABC News Radio