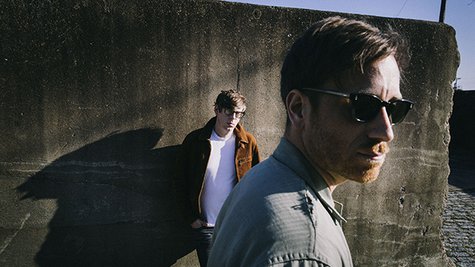 Black Keys drummer Patrick Carney says he'd like to get back into the studio as soon as next January to begin recording a follow-up to this year's album Turn Blue -- if it weren't for all the darn touring that he and band mate Dan Auerbach need to do.
"I think if it were up to Dan and I, and we didn't have to consider the fact that we need to complete the full tour circuit, we'd probably be back in the studio in January," Carney tells Billboard .
In fact, says Carney, he and Auerbach formed the Black Keys so they could record, not perform.
"We started the band because we wanted to make albums. We wanted to make one record, and then we found out we had to tour," he says. "We didn't play our first show 'til after our first record was recorded, so it's always been about making records, and it's been a process in growing to become good performers."
The Black Keys kick off a 48-show North American tour on September 5 in Columbus, Ohio. It wraps up December 21 in Kansas City, and then duo then heads to Europe for dates beginning in February.
With a break between the North American and European legs of the tour, the band might be able to squeeze in some January recording, but Carney admits the band doesn't really have material ready to go. "It's not like we have an idea of what direction we want to go in or anything," he says. Not that that's necessarily an obstacle.
"I don't want to go somewhere too pre-planned," he adds. "We always want to go somewhere different."
Follow @ABCNewsRadio Copyright 2014 ABC News Radio