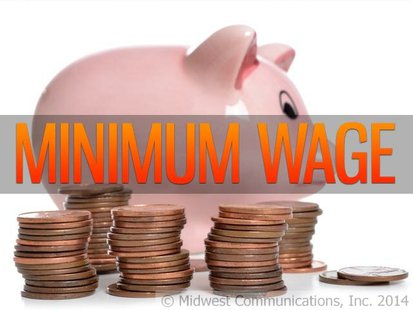 MILWAUKEE (WTAQ) - Several dozen fast food workers in Milwaukee fought off raindrops Thursday morning as part of another national call for a higher minimum wage.
Similar rallies were planned in Madison, Wausau, and almost 150 other U.S. cities.
It's part of a year-and-a-half old national campaign called "Fight for 15." The demonstrators want wages of $15 an hour, plus the right to unionize without being hassled.
At a McDonald's in Milwaukee, Mary Coleman told WTMJ-TV it's hard to survive on the current minimum wage of $7.25 an hour -- and she hopes corporate CEO's will, as she put it, "do the right thing."
President Obama made reference to the "Fight for 15" movement on Labor Day, when he spoke in Milwaukee in favor of raising the minimum wage.
Opponents point to a federal study showing that a higher minimum could end up eliminating a half-million jobs nationwide.
(Story courtesy of Wheeler News Service)