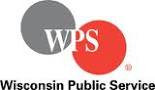 SCHOFIELD, Wis. (WSAU) -- Power has been knocked out by storms in a few central Wisconsin locations. The most heavily hit area is Schofield, where Wisconsin Public Service reports they have two major outages affecting 985 people as of 3:00 a.m.
There are also outages west of Wausau in the Edgar and Marathon areas. The northwoods communities of Rhinelander, Hazelhurst, Woodruff, Sayner, and Three Lakes also have scattered outages.
55 outages are affecting just over 5,000 Wisconsin Public Service customers. Crews are out attempting to restore service.
The damage was caused by a band of severe thunderstorms that moved through the region overnight.