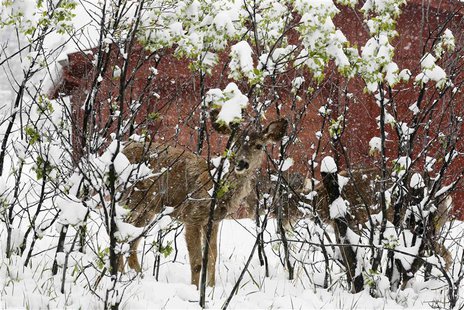 UNDATED (WSAU-Wheeler News) Wisconsin deer hunters are gearing up for the start of the archery and cross-bow seasons. They begin a week from tomorrow.
D-N-R biologists say hunters should see more deer in southern Wisconsin's farm-lands, than in the central and northern forests where populations are down. This is the first time that hunters who are not elderly or disabled can use cross-bows. The governor and Legislature approved a general cross-bow season earlier this year. The D-N-R Board agreed last month to have the season run at the same time as the archery season, which runs through late November.
Last year, bow-and-arrow hunters shot about 88,000 deer -- about 6,000 less than in 2012.