« Shows & Personalities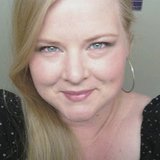 Storm Avery
On Air:

Monday-Saturday, 10am - 2pm
I grew up on rock music in Kansas. While everyone else was singing "Friends in Low Places," I was trying to score tickets to Metallica and Aerosmith concerts.

I went to my first concert when I was 6 and have lost count of how many concerts I've been to. If this tells you anything, I was voted "Most Likely to Become a Roadie" in middle school.

I've seen Shinedown 6 times and met them twice(they are going to have to get a restraining order). I've also seen Incubus, Chevelle, Three Days Grace, Korn, Alice in Chains, Breaking Benjamin, and many more. Being in radio doesn't hurt either.

I love sports especially football, Mustangs, Family Guy, Top Gear, guys in uniform, war movies, and Monty Python and the Holy Grail. What do I hate? Sappy romantic movies. They make me want to puke. If you want to know more, just ask me.