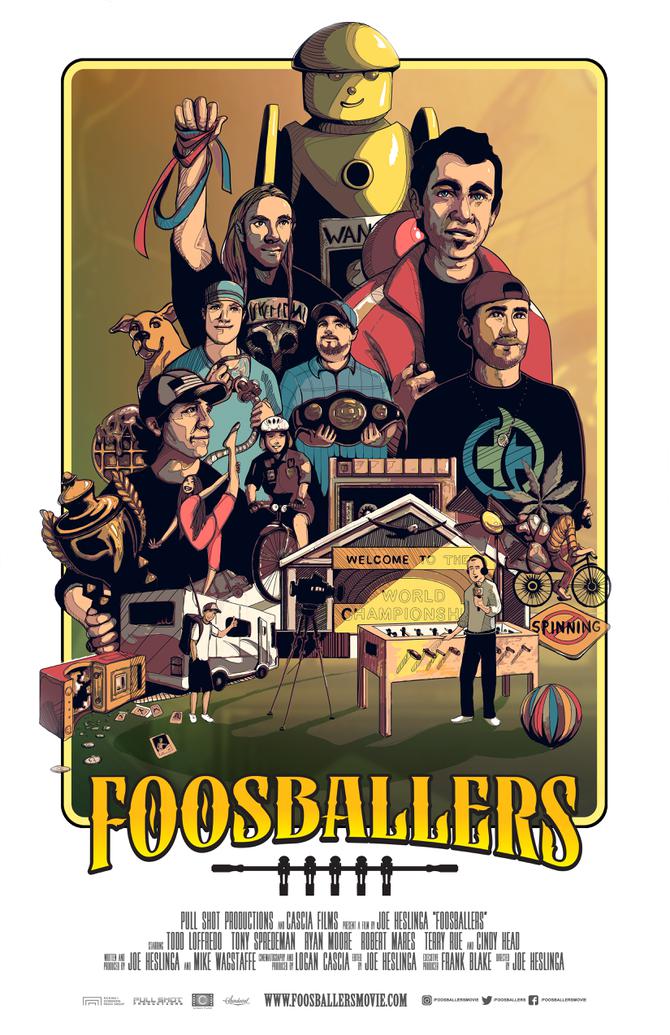 "Foosballers" tells the remarkable, rollicking story of the game EVERYONE knows, but VERY FEW live for. This documentary takes a deep dive into the underground world of professional table soccer through an ensemble cast of quirky characters and obsessive fans. "Foosballers" explores the sport's rich and relatively unknown history - covering its meteoric rise in the 70s during the Million Dollar Pro Tour, its devastating collapse in the 80s, and its current resurrection today.
See "Foosballers" on demand now on iTunes and Vimeo On Demand, find links to each at  foosballersmovie.com .
Joe Heslinga, Director, Co-Writer, and Co-Producer of "Foosballes" joins Nikki to talk about this documentary that follows 6 of the game's top players as they prepare for the Toronto Wold Championships.
Facebook: @FoosballersMovie
Instagram: FoosballerMovie
Twitter: Foosballers
Director, Co-Writer, Co-Producer:  Joe Heslinga