The Packers 2019 Kickoff weekend features a free concert with Big & Rich on Saturday, September 14th.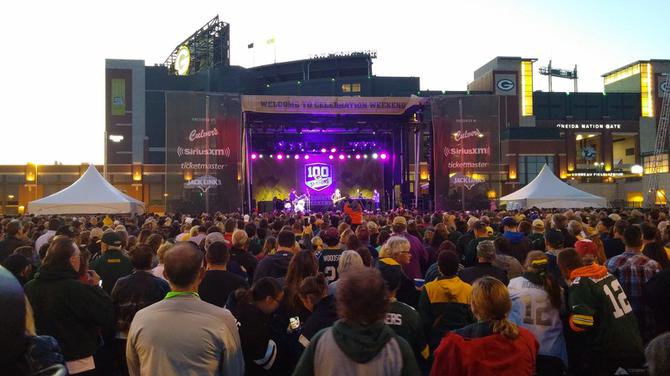 The Steve Miller Band at the 2018 Kickoff Concert
The Johnsonville Tailgate Village opening for fans and concert-goers at 3 p.m., with live music beginning at 5 p.m. near the Oneida Nation Gate.
FREE PARKING
Attendees can park for free within the Lambeau Field lots. The Lambeau Field Atrium, including the Packers Pro Shop, Lambeau Field Stadium Tours, the Packers Hall of Fame and 1919 Kitchen & Tap will be open for regular hours.
The celebration will continue the next day, with Sunday's Packers-Vikings game.