Almost every kid dreams of going to Disney World. This year my parents made that dream come true for their kids and grand kids. 
My kids are at the perfect ages to really get into the magic, the twins are 6 and Mia is 8. They love princesses and the characters yet they are big enough to do most of the rides. 
The first day of our trip we went to Disney's Magic Kingdom. This is the best time of year to go because the holiday rush has died down so there are no lines, but the Christmas decorations and trees are still up. I think the longest line we waited in was 35 minutes, but the twins aren't big enough for Space Mountain and that had the longest line with a wait of 90 minutes which my brother's family, my parents, and my sister, her husband and her son did. 
While they went on Space Mountain we took the opportunity to meet the princesses. My three girls and my niece Riley waited only about 10 minutes to meet Rapunzel and Tiana. Rapunzel has always been Mia's favorite princess.
Each princess took a moment to tell them a little story and ask them questions about themselves while autographing their books. It wasn't anything like a concert meet and greet where you get rushed up to the artist, shake hands, get a photo and then shoved off. The princesses took their time and the photographers were patient and took pictures of the entire experience from first meeting to last hug.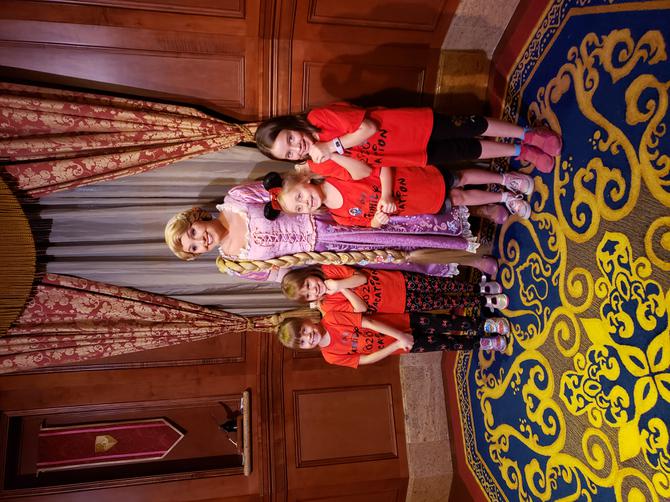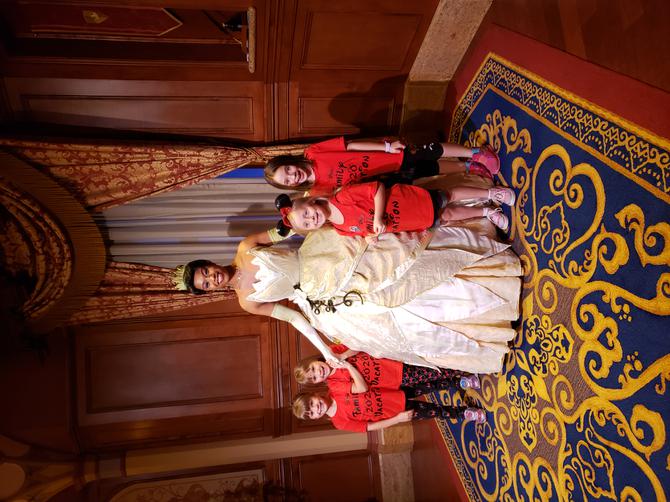 The girls thought this was awesome! Right after meeting these two princesses we jumped in the line right next door to meet Cinderella and Elena. Which was a little longer wait, but not by much. 
We were the last people they let in so the girls had a little extra time with the princesses and got to have a dance party with them. The girls were in heaven.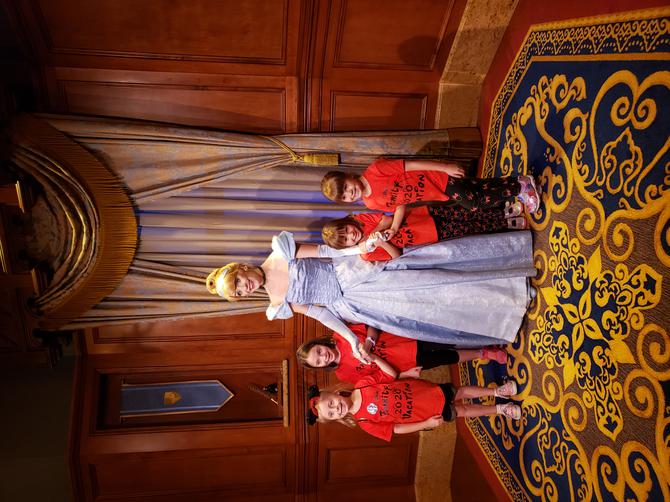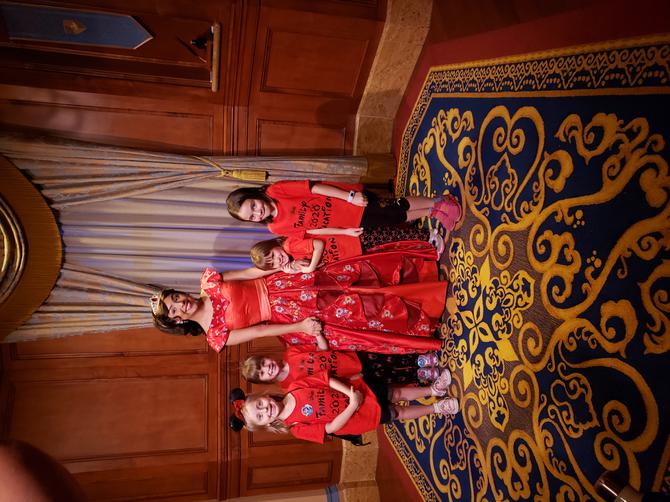 When we asked them what their favorite part of the day was all four of these girls said meeting the princesses and the Haunted Mansion ride. I think they enjoyed playing with the books and answering the riddles in line for Haunted Mansion as much as the ride itself. 
We got to do just about everything in the park (that the girls were big enough for) with the exception of the carnival type rides and the fireworks because the kids were just too tired. 
Tips for Magic Kingdom: 
Go in the off-season. I know it's hard to take the kids out of school, but if you're able to the second week in January is a great time to go because you don't waste all your time waiting in lines.
Bring snacks. You can bring in all the snacks and water you want to the Disney parks which is nice. 
Pack smartly. Pack a backpack with sunscreen, wipes, snacks, water, autograph books and a sharpie, band-aids, portable charger, and sweatshirts if the weather warrants it. We brought sweatshirts the first day expecting the weather to cool off, but it never did so we didn't bother packing them the rest of the week. 
Wear good walking shoes. You will walk 9 to 12 miles per day at Disney parks. Having good, broken in shoes is super important.
Wear matching shirts. It may sounds silly, but especially if you're in a large group like we were, there were 15 of us, it is helpful to the people sorting the rides to know how many people are in your group. It's easier to keep an eye on your group too. Make them a bright color. We wore red, but we saw some other families in bright green and yellow which was a great idea because a lot of people wore red. 
Tomorrow I'll tell you all about our day at Disney's Hollywood Studios.