Universal Studios needs to be on your list of places to visit while you're in Orlando.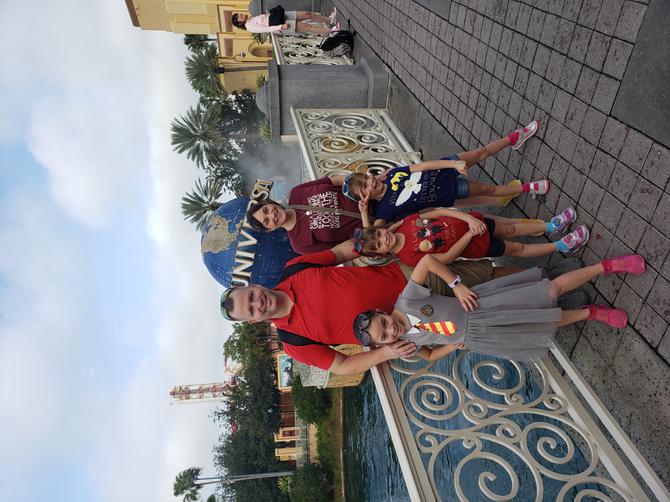 On the third day of our vacation we went to Universal Studios. My husband and my oldest daughter are huge Harry Potter fans. I like Harry Potter a lot too, but they are HUGE fans. My oldest daughter dressed as Harry Potter for Halloween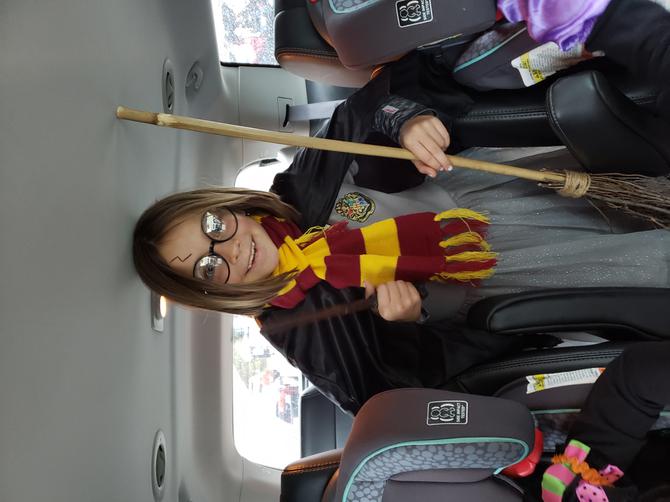 and had a Harry Potter themed birthday party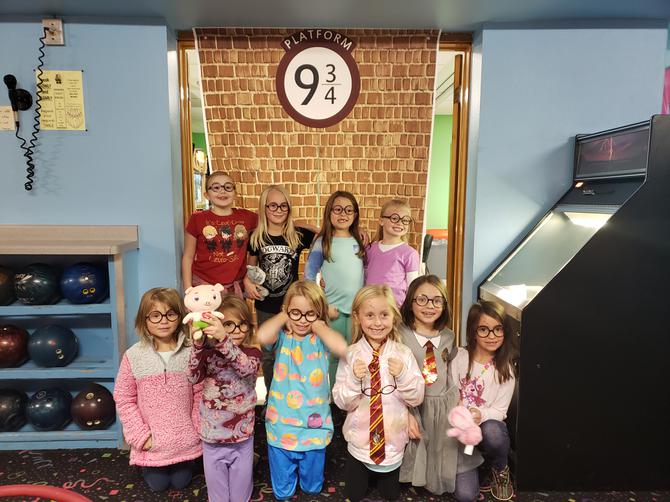 So we couldn't go to Orlando without visiting Universal Studios home of the Wizarding World of Harry Potter! 
On our way to the Wizarding World we discovered that there was only a 5 minute line for the Transformers ride so we jumped in and got straight on the ride.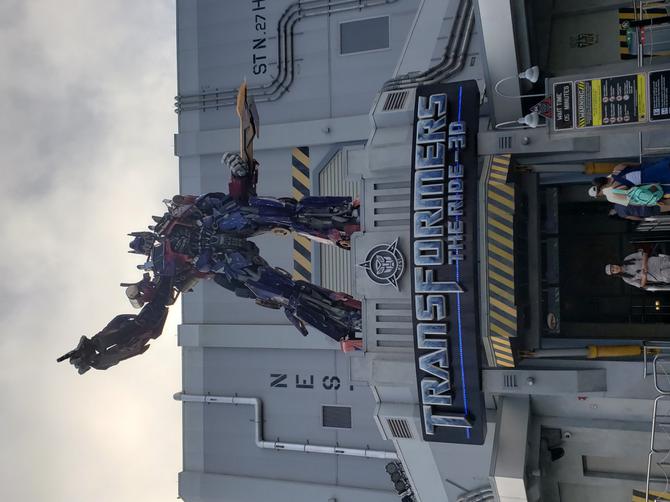 The ride was killer! 
When we got off that ride we noticed that the line for Fast and Furious was also only 5 minutes so we ran in for that one too.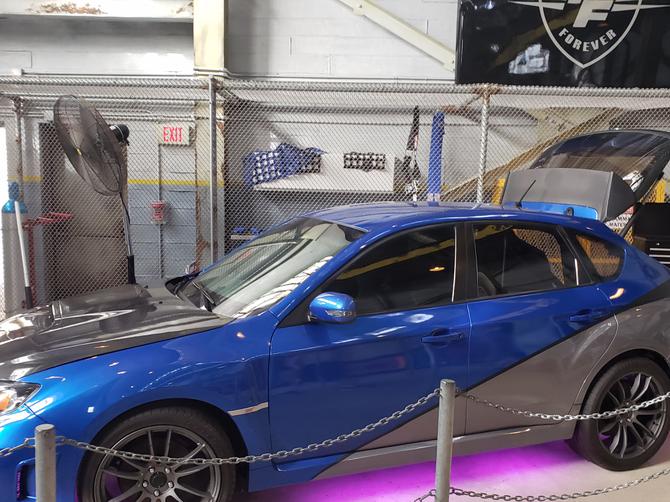 They do such an incredible job with the theming of the rides. There is literally something cool to look at the entire time you're waiting in line, but we missed a lot of it since we didn't have to wait at all. 
After this ride we were super optimistic that the other lines were going to be short as well. With that in mind we headed off to the Wizarding World making our first stop in the Telephone booth outside King Crossing Station where you can dial magic and hear from the Ministry of Magic.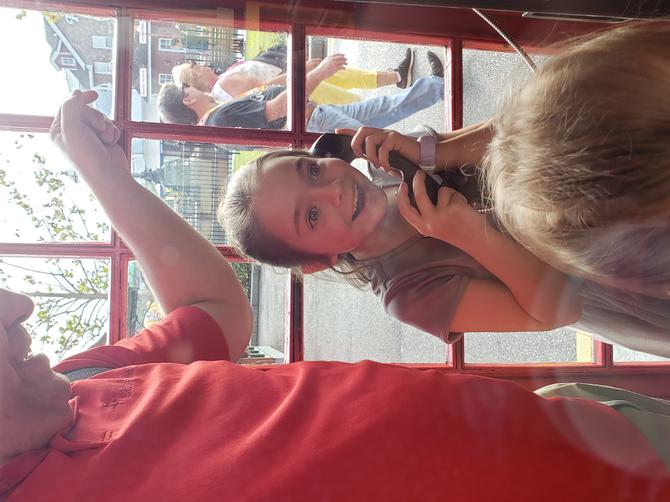 Then it was off to Diagon Alley to visit Ollivanders Wand Shop so the girls could get their interactive wands.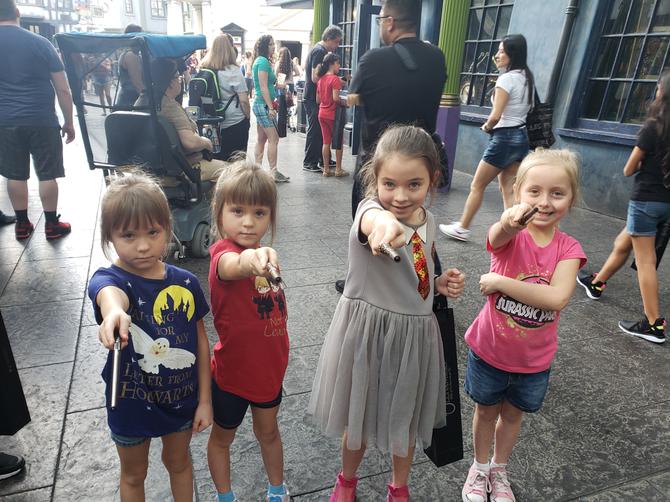 There are 25 different spells you can cast with these wands throughout the Wizarding World and for us it was well worth it because there were a few rides that my kids were too small for so while the rest of the family enjoyed the rides the girls and I went around casting spells.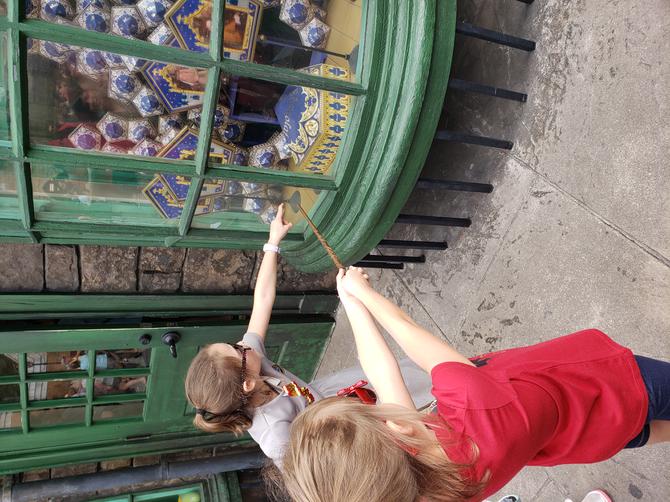 The Wizarding World is split between two parks, Universal Studios and Islands of Adventure connected by the Hogwarts Express which you catch at King Crossing Station. You need a two park ticket to enjoy the whole thing. It's so nice that these two parks are right next to each other so you can hop the train one way enjoy the rest of the park and walk back to the other. 
At Islands of Adventure we got to see the super heros and my kids got to meet Spiderman.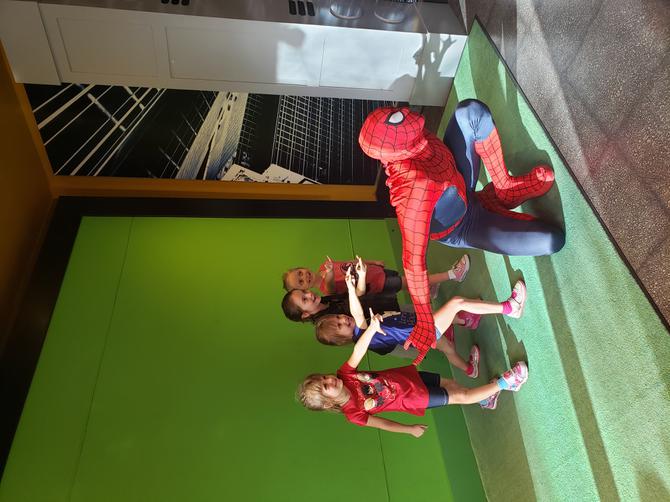 After short wait lines and a few more rides we walked back over to Universal Studios and enjoyed a couple more rides, including the Minions ride which ended with a photo op with Minion Dave.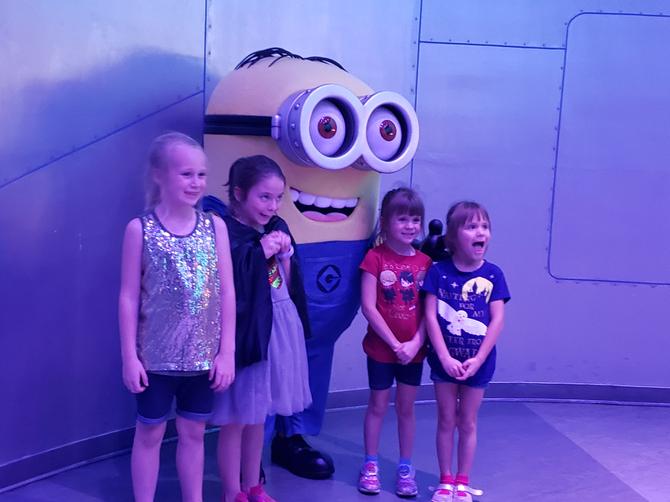 My kids really love meeting characters.
Because there were literally no lines for any of the rides we were able to enjoy the Transformers ride one more time and then we watched the light show and the fireworks before heading out for the night. 
Tips for Universal:
Buy the two park pass. If you want to enjoy the Wizarding World of Harry Potter you need the two park pass. Both parts of the Wizarding World are so much fun and there are spells to cast on both sides.
Buy your interactive wands at Ollivanders in Diagon Alley at Universal Studios. This is a fun experience, you can pick character wands or more personalized wands. You do have the option to buy them ahead of time, but if you can buy them there I recommend it because if they don't work you can take them back to Ollivanders and get them fixed. Make sure you buy interactive wands and not the collectable wands. The interactive wands have gold labels and these will cast spells. 
Bring snacks. There is a limit to the foods and drinks you can bring to Universal which is different from Disney, but you can still bring snacks. 
Put on our walking shoes. You're going to do a lot of walking at this park especially if you're walking between the two parks. I actually walked more at Universal than any of the days we were at Disney. 
Go in the off season so you can enjoy all the rides with no lines.